Custom fixtures designed
& built to work like they should.
Our proven process lets
nothing slip through the cracks.
No matter your request, you can expect we'll:
Discover the project scope and define the details together.
Once we both agree we're a good match, our highly experienced designers & project managers brainstorm, create concepts, and refine the details until the best solution is found. Then we'll put together a formal quote for your review.
During a kickoff meeting with all the main stakeholders, we'll get everyone on the same page regarding design requirements, purchased component requirements, project timeline, and more.
Generate a robust design concept.
Our designers will create a 3D model of the fixture concept in Solidworks or Creo. The process of review, feedback, and modification will go through as many iterations as needed until the best design is agreed upon.
Schedule the project and address every constraint.
First, we work backwards from the required ship date to map out the entire process of the project, including a timeline with milestones for purchases and external stakeholders. From there, we create a forward looking schedule defining every dependent event. This allows us to have full visibility to address any constraints before they become issues that can compromise the project timeline.
During build and assembly, every detail is tracked in real time. We streamline the manufacturing process by incorporating quality at the source; our manufacturing team meets every morning to assess progress, answer questions between departments, and address anything that could compromise hitting the project milestones.
Our custom-built systems give visibility by project, by individual machine or process, or as a snapshot of the entire process.
Triple check that it works like it should.
To confirm it's ready for full production, we check the fixture's dimensional accuracy with our Faro arm, and test its function by performing a run-off. During that process, we provide full support, including certified welders, QA equipment, and cranes up to 10-tons.
Don't take our word for it —
Check out a few testimonials from our current customers:
Our experience with QTS from first contact to finish has been great communication, planning and the production of the tooling this has been a game changer for our process we will continue to improve our processes with your top tier tooling as we grow
Thanks for everything you do!
Jeff
Material Handling Equipment
Your company is a one stop shop. From large weldments to small, machined tooling components, QTS covers all that is required to get our job done right.
Mark
Agricultural Equipment
Quality Tool Service has been one of our best sources for welding and inspection fixtures. They are very responsive and always work with us to dial up exactly what we need, and they are also very flexible and committed to delivering high quality products on time. Quality Tool Service definitely lives up to their name!
Elliot
Tier 1 Metal Finishing Supplier
Every experience I have had with you guys has been great and enjoyable. Especially the tooling run-off we just did. Your people made me feel very welcome and were there instantly if we needed anything. This made the run-off enjoyable and go extremely smoothly. I also like the responsiveness of your team as well. You all seem very knowledgeable and punctual when it comes to answering questions.
Andy
Construction Equipment
QTS has been our go-to for all of our custom tooling needs. Anything from large scale robotic positioner tooling, to precision inspection fixtures, to simple locating pins, they do it all. The team they have has been very professional, prompt, and extremely qualified to tackle anything we've asked of them. Keep up the great work!
We have developed a long-term relationship with many proven successful projects. Your willingness to take on projects that are not always fully defined and work together to fill in missing pieces to deliver a high quality tool is fantastic.
Accurate and robust weld fixtures that withstand the demands of production and maximize ROI.
Designing and building a weld fixture package requires exceptional detail and expertise; mistakes can cost a great deal of time and money.
The good news is that robotic and manual weld fixtures are the pinnacle of what we do, and our expert team uses a proven process and surgical-like precision to ensure each fixture works like it should, every time, and is completed on time.
Read more
Our business model is structured specifically to design and build weld fixtures; they make up over half our annual sales! We have a team of weld fixture experts with skillsets ranging from project management and fixture design to manufacturing engineering and everything in between.
Enable operators to ensure all parts are accurate as they produce them, not after it's too late.
Off-line inspection is slow and cumbersome. A well-crafted inspection fixture creates a faster, smoother workflow and allows you to control your process with the quality, accuracy, and speed that's crucial to good manufacturing.
From simple functional gauges to complex dimensional gauging and SPC, our team not only understands the tooling requirements but also has the expertise and experience to identify the countless variables and intricacies of the whole manufacturing process. We'll make sure your inspection fixture is accurate and within specifications so it maximizes production and always works like it should.
Keep production running smoothly with reliable machining fixtures.
The numerous factors involved, like part rigidity, location accuracy, tool contact, chips loads, load times, machine cycles, and other variables, make it hard to know who to trust with your fixture.
Our team designs and builds with an in-depth understanding of machining gained from QTS's own internal machining operation and also from our past experience in manufacturing production. This gives us exceptional insight and the unique skills to create machining fixtures that won't let you down.
Prototype/Low Volume Fixtures
Get the fixtures you need at a price that makes sense.
With tooling budgets that are usually driven by the Estimated Annual Usage, shortened product life cycles, and tooling being amortized over less parts, the need for economical tooling has grown significantly.
We design and build hundreds of low volume fixtures every year. Specializing in this niche market, we can provide quick turnarounds by stocking all the materials, clamps, components, and fasteners required. Our systems are specifically structured to accommodate the velocity required to design and build economical fixtures quickly and efficiently, allowing us to provide cost-effective solutions while still giving our customers a tool that holds up to the demands of modern manufacturing.
Install your welding fixture project into manual or robotic welding applications without worries.
It takes a specialist to design and manufacture a safe and ergonomic weld peripheral, which is critical to your operations. Whether it's a custom backbone or picture frame fixture, mounting and positioning equipment (like a manual or automated trunnion) is as important as the weld fixture and can't be left to chance.
QTS's team has the in-depth knowledge and expertise to install your welding fixtures project into manual or robotic welding applications. You can rest easy knowing your project is handled by experts who understand what's at stake.
Read more
We have the capabilities to commission weld peripheral projects in-house or on-site, providing PLC implementation, panel building, hydraulic and pneumatic assembly, full machining capabilities, and mechanical assembly all in-house.
Additionally, we provide turn-key solutions that address specific manufacturing applications, so you have an option for a faster, budget-friendly turnaround.
Anywhere a robot is interfacing with a manufactured part, we'll help your project get completed right, without the headache.
These projects can often be a complex puzzle due to the number of parties typically involved with robotic EoAT — from the manufacturer and the integrator to the vendors supplying the peripheral equipment.
We see the big picture and bring all the parties together for a successful Robotic EoAT project. Our team is experienced with the extreme level of detail and communication required to commission these projects, whether it's machine tending, packaging, palletizing, assembly, part manipulation, or something else.
If you've got a design for a fixture—we'll help you build it.
The truth is, sometimes you won't need our comprehensive design services. Your internal team has a design and knows what they want, but it sure would be helpful to have a resource with the equipment and capacity to accommodate projects in shorter lead-times all with an experienced team you can trust.
Think of us as an extension of your toolroom. Building fixtures is what we do day in and day out, so free up your people and your facilities to focus on your customers and still get the high-quality fixtures you need, fast.
Extensive In-House Capabilities
We are all about controlling process, that's why we have extensive in-house capabilities that allow us to define and control the entire manufacturing process for each project.
From sawing pieces of bar stock to making a custom hose at assembly, and everything in between, we have the ability to streamline projects in-house and address any issues quickly with internal resources.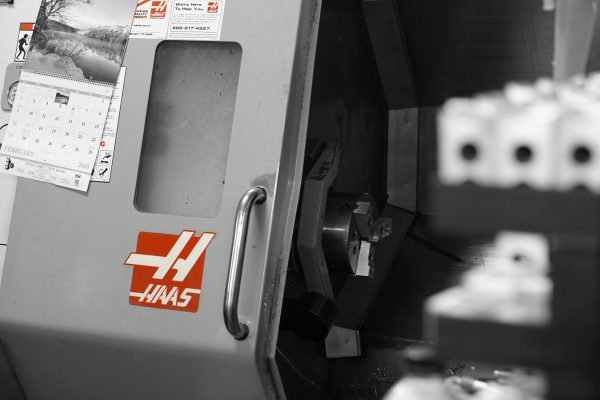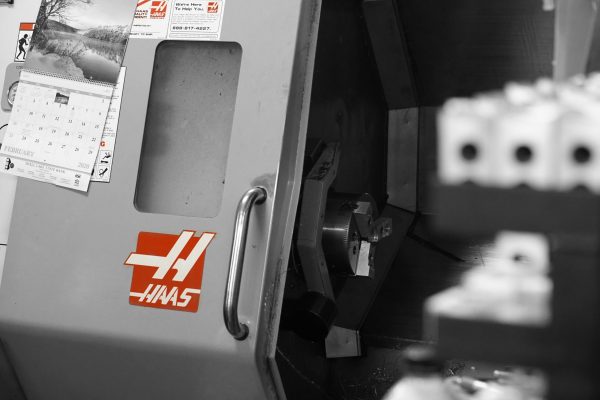 Haas EC-500 Horizontal Machining Center
With full 4-axis capabilities and pallet changing including through spindle coolant and probing (32″x20″x28″)
Haas VF-9 Vertical Machining Center
Including through spindle coolant and probing (84″x40″x30″)
Haas VF-2 SS Vertical Machining Center
Including direct drive 30hp 12K spindle and probing (30″x16″x20″)
Haas VF-2 Vertical Machining Center
Including probing (30″x16″x20″)
Haas VF-5 Vertical Machining Center
Including probing (50″x26″x25″)
Techni i613 Waterjet
Including PAC60 bevel cutting head
(66.9" X 145.7" X 5")
Sodick AQ300L CNC Wire EDM
Including linear motor drives and automatic wire threading (12″x8″x8″)
Sodick AQ535L CNC Wire EDM
Including linear motor drives and automatic wire threading (22″x14″x12″)
ProtoTRAK DPM-SX2 CNC Knee Mills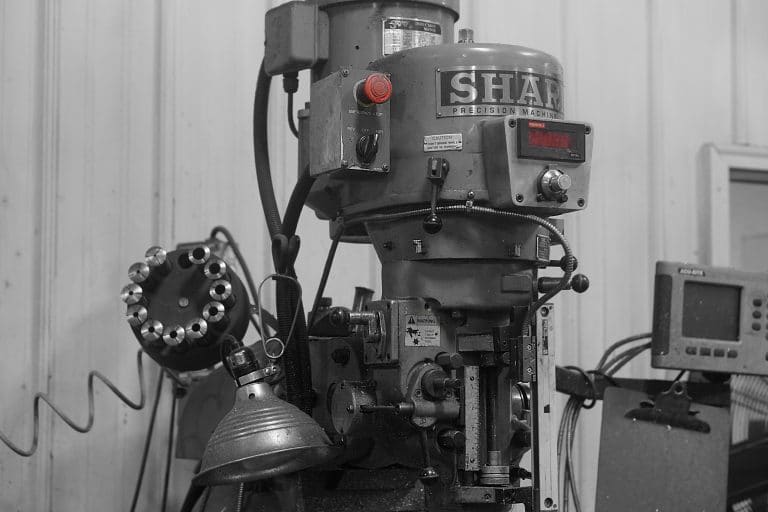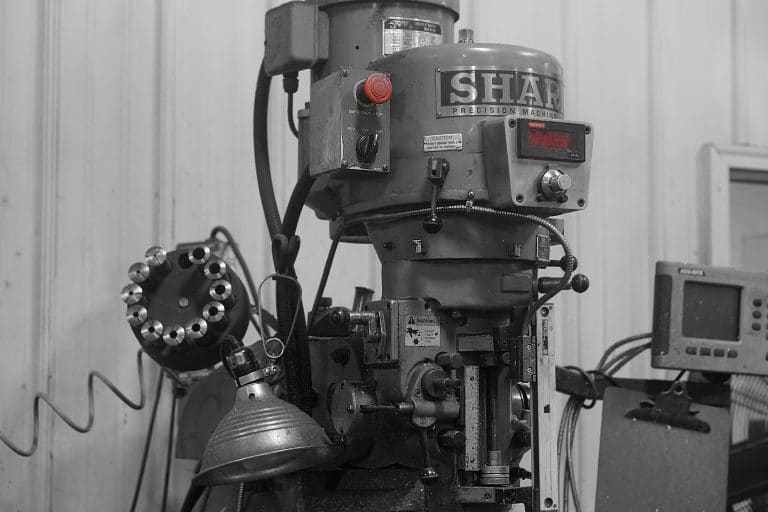 Lucas 542B-120 Horizontal Boring Mill
with 5″ spindle, 56″x134″ table, including rotary indexing table (132″x96″x112″) 
(2) Sharp LMV Vertical Mills
with D.R.O. and power feed (12″x30″)
Carlton Radial Arm Drill Press
with 3′ arm and 11″ column
Donau DR23 Radial Arm Drill Press
with 3′ arm and 20″x48″ table
Donau DR32Z Radial Arm Drill Press
with 3′ arm and 20″x48″ table 
Baoma BMD703 EDM Hole Driller
with 14″x19″ table (13″x16″x12″) 
Hardinge HC Chucker Lathe
Kent KGS-84A11D Hydraulic Surface Grinder
including incremental down feed, over the wheel dressing, and coolant pump (16″x32″)
Chevalier FSG-618M Surface Grinder
including over the wheel dressing (6″x18″)
Chevalier FSG-618M Surface Grinder
including incremental down feed, over the wheel dressing, and coolant pump (12″x24″)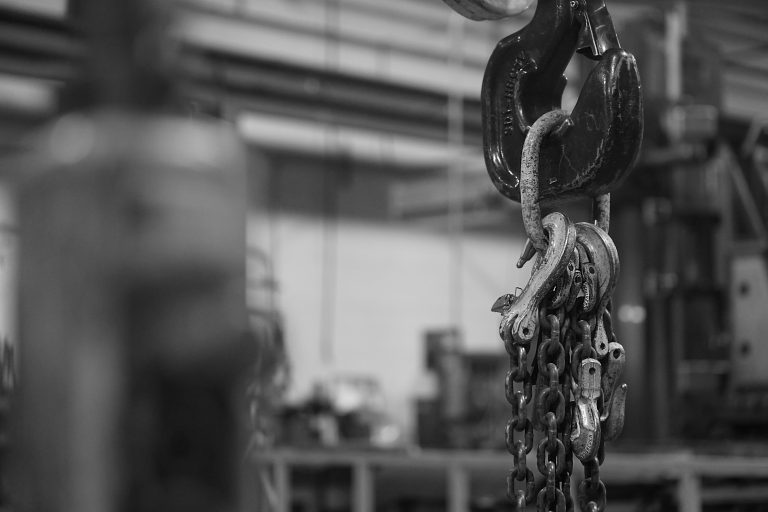 10-ton Overhead Crane
5-ton Overhead Crane
3-ton Overhead Crane
1-ton Overhead Crane
(3) 1/2-ton Overhead Jib Cranes
Complete Welding Facilities
Multiple Horizontal, Vertical & Cold Saws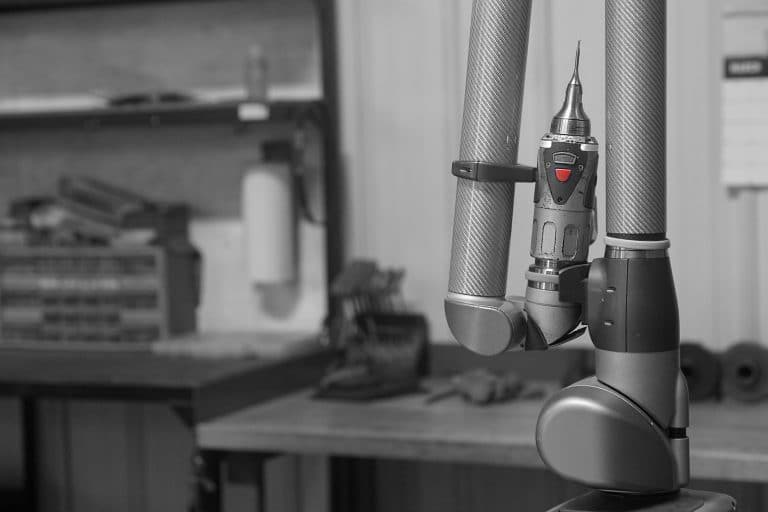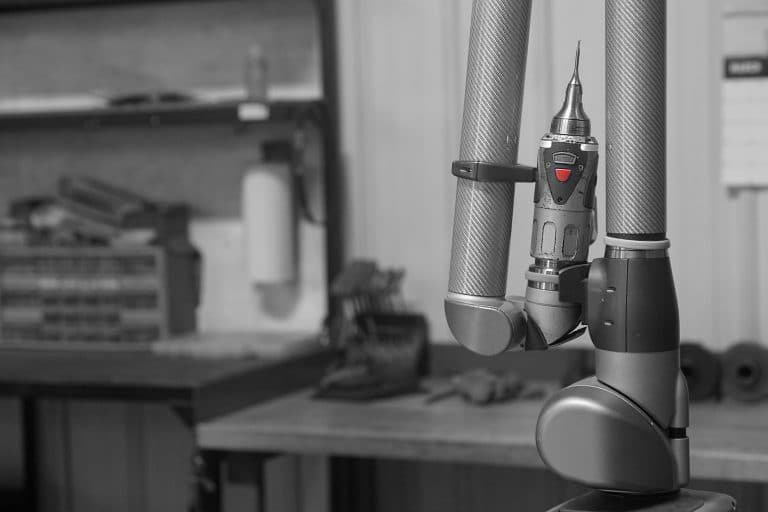 10′ Faro Arm CMM - Platinum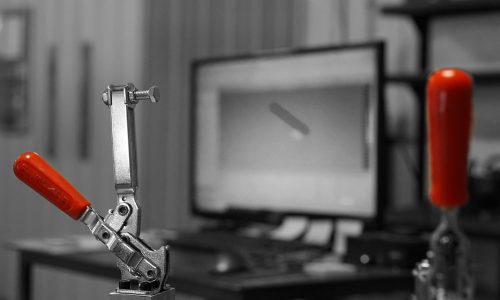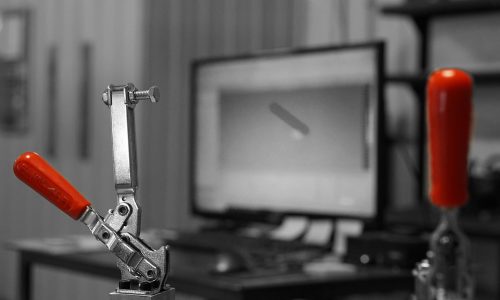 SolidWorks Pro 2020
Creo Parametric
Faro CAM 2
Got something outside the box?
Let's talk about it.
10 Questions to Ask Before You Build an Expensive Boat Anchor
The last thing you want is a custom fixture that creates more problems than it fixes. Before you commission work, ask these questions and protect your project.
"*" indicates required fields